Written by
Pavan Kumar

on

June 13, 2009

Advertisements

Hope you know about online funny photo editor and here I am sharing few desktop tools to edit funny digital pictures. These are cool image editors to add funny effects to your / other's photos when you think of playing pranks. With these tools you can create hilarious images which you can even use on social profiles or also you may make twitter backgrounds.
1. Funphotor
This is a funny tool to use to add fun photo effects on your digital images. To try, you have many images loaded by default on this. Adding fun effect to picture is a 4 step process with this tool. First, you will select the image to work on. Mark the part you want to add a funny effect. Add a photo effect to marked part and adjust the position, angle, dimension etc. Done the digital image editing, now your image is ready to be saved. 🙂
You can add your face to currency notes, a fighter image, funny cartoon, sports person, historical image, models, animals, funny images etc. 😀
Download funphotor trial edition.
2. Magicphoto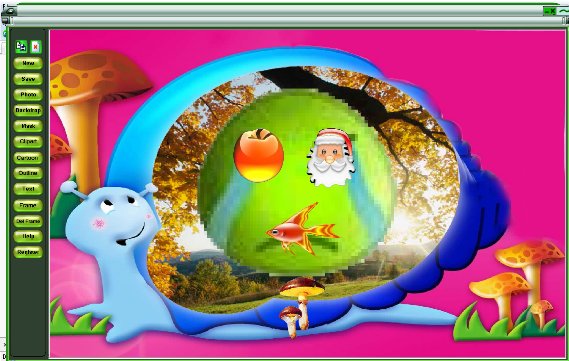 Unlike the first tool, this one is entirely different. Here you will select a custom background image (may be your photo or anything else). You have more number of effects to work with. Everything is ready made here and you are able to access lot of preset funny effect images to add to your original photo. You can even add mask, text, frame, image, outline, cartoon, clip art, photo etc. This can play a good role while designing a background or a funny wallpaper 😛
Its not just a funny tool, you will be able to create really beautiful effects to captured photography to prepare it to final print. Until you get comfortable with this tool, its quite difficult, but once you learn, you can add magic effects to digital photos.
Download Magicphoto trial version.
If you plan to use these funny edited pictures online, please optimize images for websites for fast loading, also don't forget to crop images to proper sizes.
People who liked this also read: