Written by
Pavan Kumar

on

July 11, 2009

Advertisements

If you have seen many websites add images in articles in order to increase readability. We also see number of people who steal and use the images without crediting the original author. Some webmasters add a watermark or text into the images so that they can be identified even if they are stolen and used elsewhere.

If you want to add a watermark of your logo or add a text into the images you use on your website, you can make it with multiple image resizer. If you don't want to install a software on your PC just to add a little text to an image, here a free online tool which can be of help for you in times.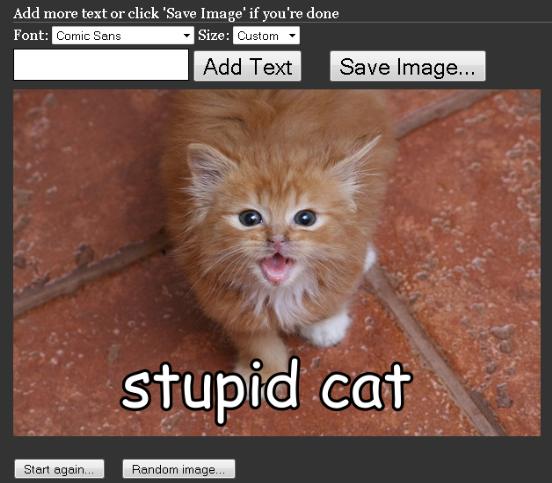 The tool I am discussing is ROFLBot – this is a simple, easy to use web service which adds a line of text to your image. You can work with any online image, or an image found on your local computer and this tool also supports userpic on your livejournal accounts. There are different fonts available and also you can resize / remove text after you add it over the image. You can even add more than one text message to the images. This tool is easy to use and instant and comes useful when you are in a hurry.
Also read: Online Fun Photo Editor, Funny Photo Editing Softwares
People who liked this also read: