Written by
Pavan Kumar

on

June 2, 2009

Advertisements

Last few days all the blogosphere is buzzed with MS Bing and there have been many discussions in forums, blogs, twitter and other discussion platforms about comparing Google and other search engines with Microsoft Bing Decision Engine. While the entire internet was crazy about Bing, I was wondering what search engines will answer for the query "Search Engine".

Bing being a new born baby, has no authority as per now and hence no chance of him being the first in any SEs, so let us start binging about Search Engine and end up with who is the real search engine.

Mr. Bing, Whom do you rank first as Search Engine? Here is what Bing said:
So, lets go to dogpile and ask same thing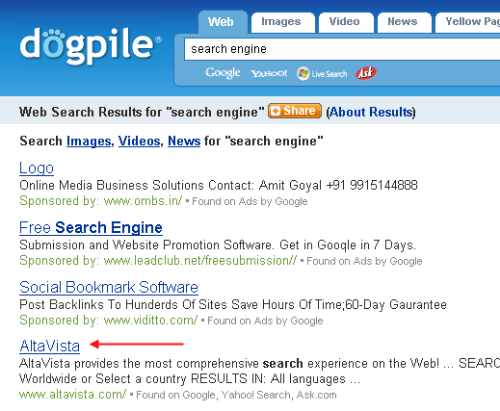 Ok buddy, thanks! I will ask what AltaVista says
Yaaahooo, let me move
I agree, you are the King. Still, I want to know what other big boys in industry say. Lets move on to Mr. Goog and get his openion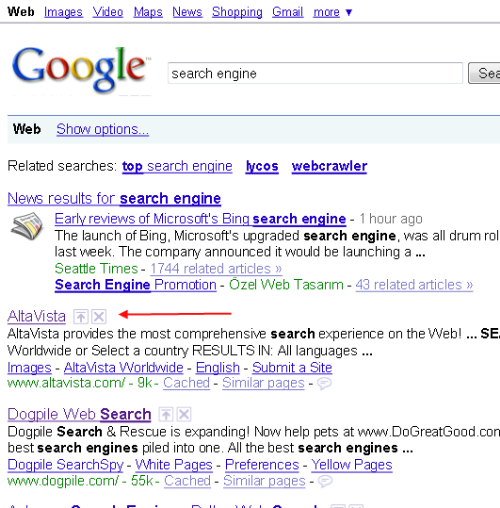 Again AltaVista, anyways, shall query others too
Yahoo again, wow. What would AOL say
Dogpile again, head on to Ask
That's right. If someone asks me "Who is Pavan Kumar", I shall point me.

Let's know the results with another Google Killer – Cuil (no, you should say Cool 😛 )
Ok, last Lycos – many SEs gave it on top results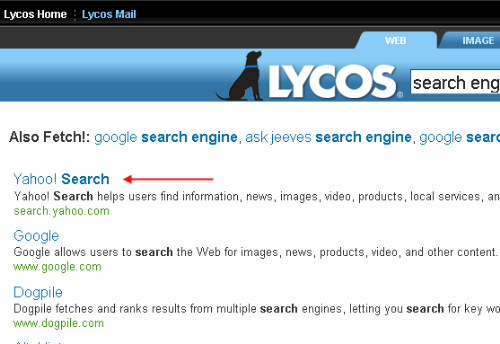 FYI, Wolfram Alpha tried to CALCULATE it, but failed to give any answers 😀 . Instead it gave some examples of usage of Wolfram Alpha.
Result: Of course, most of the search engines point to Yahoo and Dogpile for Search Engine, but Dogpile has to accept defeat because of two reasons. It does the search by querying different search engines and secondly it does not give its own site at first 😉
So, will you stop Googling and start Yahoo!ing ? You may, but I don't 😛
People who liked this also read: