Written by
Pavan Kumar

on

May 15, 2009

Advertisements

If you are a web designer, you probably have scratched your heads to find the best color schemes to impress your clients. Or if you are a blogger, I know about the pain in choosing the template for your blog. Even I was very much confused when I made this theme for my blog. But as far as colors are concerned, now I am happy with my color combination, which actually I stumbled many websites to grab ideas of great color schemes.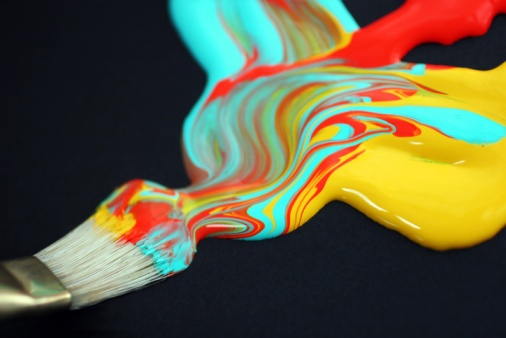 Today, I shall introduce you to different color scheme generators which you can make use for free and create great color schemes. Some colour schemes like we see on Windows XP, Google etc are simple and really wonderful. A very good color scheme will impress a web reader and make him return to your website. Here are free color scheme creators.
Kuler – Adobe Color Scheme Generator
Do I need to say anything about Adobe's products? That's it! Adobe rocks in everything. Kuler has nearly 200,000 preset color palettes which you can make use for free. Even the design of this page is pretty awesome and the user interface will keep you stuck into the page. You can also browse the schemes based on their popularity etc.
Generate very good and related color schemes by clicking on mouse. Generating color schemes is a fun and instant job with very good results for your web design colours. Note that you have options like mono, complement, triad, tetrad, analogic and accented analogic so that you can choose matching, opposite colors and much more to suit your needs.
Colour Lovers – Designer Community of Colors
This is a community website of thousands of users who love colors. Users rate the schemes available and you as a visitor will get an option to sort them out based on ratings. You will get clear idea of which color is liked by most people. Of course, websites are made for visitors, not the owners 😉 . Great set of color pallettes to look for. You can also find good color patterns here.
Color Combos – Search / Steal Competitor Color Schemes
Here you can search color schemes based on your search queries like blue, yellow, aqua, gray etc, but most important thing is that, you can extract all colors used by your competitors. This really is useful when you simply want your site with color combination like some other site with more ease.
Numerous color themes to browse, and sort them based on ratings and downloads. Here you can find Windows XP color scheme as top downloaded with nearly 25k downloads.
People who liked this also read: