Written by
Pavan Kumar

on

May 3, 2009

Advertisements

Many people mistake their LAN connection speed with DSL modem as the true internet speed. The fact is that the speed at which you are connected to the internet is entirely different from what the speed you are connected from your computer to router with ethernet cable.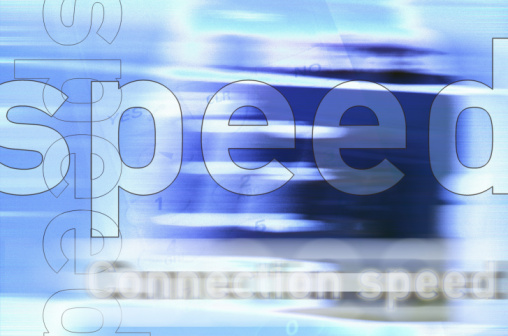 Many Internet Serivice Providers (ISPs) tend to provide you a slow connection than what they exactly charge you for. If you are using a 256kbps connection, some ISPs may give you the actual connection speed of around 150-200kbps which is very poor service. To check the exact speed at which you connect the internet can be measured using different tools which include both desktop tools and / or web 2.0 applications. These days many of you love to use web 2.0 services rather than desktop softwares and hence here are few such internet connection speed testing tools which you may use.
1. McAfee Internet Connection Speedometer
McAfee has launched a free tool to measure the bandwidth / speed. You can chect it for different connections varying from Dial Up connections to ISDN or DSL (digital subscriber line). You can check out the tool here.
2. SpeedTest.net
This tool has been popular and has been widely used by people. The special thing about this site is the easy to understand user interface in an easy presentation. And you can also choose the server which should be used in order to test your internet connection speed (both upload and download speed). Your nearest server is recommended by the service and you can use that instead of searching for your choice. Test connection speed here.
3. Speakeasy Speed Test
This also provides you the option to choose the server to use, but the servers are only US servers and you need to pick one among them. The web page is not well organized and its nice to ping to the nearby servers than some server far away. You can try this here.
4. Speed.io – Internet DSL Speedtest
A simple flash based internet access bandwidth measurement tool which presents the analysed results as if you are watching a vehicle speedometer. The display interface is really cool, but at the same time, site is little slow if you are using dial up connections. Access tool here.
5. Think Broadband – Broadband Speed Test
This tools tests your broadband connection in detail and provides you with all statisctcs it has observed. You can make use of this tool here.
If you think you are on a very slow connectivity, a simple advice is to try increase internet speed using various free DNS servers, this may increase your speed to some extent if your ISP DNS servers are not fast.
People who liked this also read: