Written by
Pavan Kumar

on

April 16, 2009

Advertisements

Pixlr Online Image Editor is a free online image editor which you may use to edit digital photoes, images and art online. This is a flash based image editor which resembles the user interface of Adobe Photoshop. You may use different options and tools which are just the same as that of photoshop.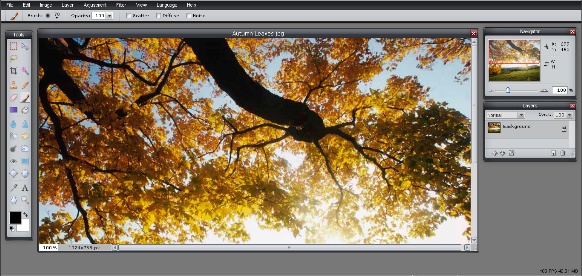 This editor has a set of tools which you will definitely like and are most required for basic operations like selection tool which include Marquee, lasso, magic wand, brushes, eraser, shapes, pencil, clone stamp, type tool, color picker, burn, blur, sharpen, zoom etc. It also has a red eye reduction tool.
This supports images from common formats like jpg, jpeg, png, gif, but it won't support formats like psd etc. The file may be opened either from desktop or otherwise you may also use an online url to open the image for editing.
This editor has layered support and hence it will be much useful to make trial and error editions. The filter has more number of options that includes blur, sharpen, noise, swirl, emboss, engrave etc. This is a very useful tool if you want to make any image editing work.
One most important thing I like about this tool is that the speed at which it works. Its really fast when compared to the features available on it. Different effects are applied at a faster rate and hence this tool will be far better than any desktop based freeware which consume resources and time.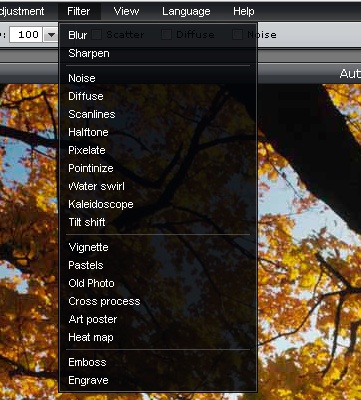 People who liked this also read: