Written by
Pavan Kumar

on

September 29, 2008

Advertisements

This is an introduction and brief tutorial about one of the most needed and great sms service in India. Our readers know the importance we provide to sms based communication and we have got a very good response since the beginning. Our esteemed readers are aware of almost all group chat services in India and also we have dealt with the most popular sms service – MyToday, also we have covered the best forward sms store – Vakow. We also dealt with a service called sms my email when we discussed different ways to get email delivered as sms. And today it is our great pleasure to introduce a revolutionary service which can ease the life of millions of mobile+internet users.

It is mobee.in, the first of its kind to start a new era in web 2.0. We have already defined different ways to get orkut scraps or emails through mobile with integration of different services.
Mobee is many more steps ahead of all other sms services. Here are the features related with that:
Get e-mail on mobile as sms and even reply to it as sms anytime.
Works with any mobile handset as there is no GPRS required.
Normal sms costs as normal 10 digit number is used for service[+919008666233].
Compose your mail and send to any mail id instantly.
Attach any documents with your mail – most useful, discussed below in detail.
Setup filter options to whitelist / blacklist mail ids.
Do Not Disturb option.
Basic plan is FREE and an option to upgrade for premium with more features.
Receive mails from any mail id – there is no restriction.
Sent mails will be sent from your mail id and not theirs.
Get a mail id for your mobile [yournumber@mobee.in].
Support to all carriers in India.
No need to provide your mail login credentials to them.
All your sms / mails will be stored so that you can read them later.
You can even sign up using mobile phone and to configure different options, you need the web interface. If you configure it once, you will find it very useful any time anywhere. It is most useful for professionals, job-seekers, or even students.
Coming to the most important part – attaching documents with mail. You will initially have to upload documents to the mobee.in server which will be assigned with a document id. You can use their keyword in standard format to send the document attached with the mail. This is very useful if you are a job seeker, I have many friends who call me late night just to send their resumes to employers – with this service, you don't have to worry about that, it sends your files with your message from your mail id and without requiring your login credentials to be shared. It is also better useful for those who are looking for a match – to send photos instantly.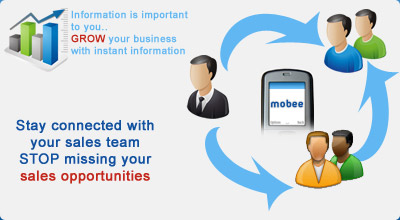 You will be provided with 20 free credits with signup and you can receive unlimited messages till you have credits in your account. Sending mail from this is absolutely free. With free account, you can receive 10 sms / email per day. You can increase your credits by referring your friends. You will receive 5 credits per referral.
Best way of usage according to me is to use it just to send mails and not to receive mails.
BTW, I did not forget to tell you how to setup your mail to receive updates on mobile. I just thought you all know it

! If not, you may read it on mobee.in blog.
Disadvantages:
No acknowledgement
No control on subject of the sending mail.
You cannot send mail to your id with which you have not registered – to test use any other mail id.
From Name field cannot be edited. It will be your mail id itself.

Compared to advantages, disadvantages are negligible, but first two are my suggestions to mobee.
We shall deal with how we can get orkut scraps by this in coming posts, if you need it right now, check out our rss tools post to get an idea.
Here is a short video to illustrate different keywords and usage of mobee.in free service…
Update: I finally got my message delivered to my mail id [yahoo], but there was a great delay of about 7 hours. I don't know whose fault, but mail to my domain id were quickly delivered.
People who liked this also read: