Written by
Pavan Kumar

on

May 15, 2008

Advertisements

In India, the cost of sms varies for different networks. Few networks provide free sms or at a very cheap cost, but others charge even more than they charge for a call. We have many sms sending sites, but the one in discussion here is a special one. Here all the messages are publicized. This enables you to look/search for cool forward sms and forward to your or other mobile.You also have an option here to rate the sms so that top rated sms makes up its position on the front page helping others to choose the top rated ones.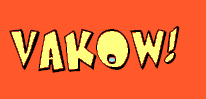 Vakow! [http://www.vakow.com/] works for only Indian mobiles and costs you nothing for forwarding sms to your or other mobiles. You can also email them to anyone through their interface. The also have a feature to post the forward as scrap or even share on facebook. You can even search sms based on keywords or also there are tags provided for them. Here is the cool interface of vakow!
Even you have subscription option so as to get sms updates on your mobile phone which are rated at the top or you may set subscription to get all as email updates. The even provide RSS feeds for which you can subscribe under any person. Its a cool service to try out.
Update: Vakow link removed as the site does not seem to be live anymore.
People who liked this also read: