Written by
Pavan Kumar

on

April 25, 2009

Advertisements

Many of you have already been tired of reading lots of spams and junk mails. And many a times, you would have tried to find out ways to get rid of junk mails. Here let me discuss with you how I protect my mail id from spammers and avoid junk mails in my inbox. These are the methods I follow and I can guraantee that your spam / junk mails will be reduced to a considerable amount if you are strict in following these golden lines.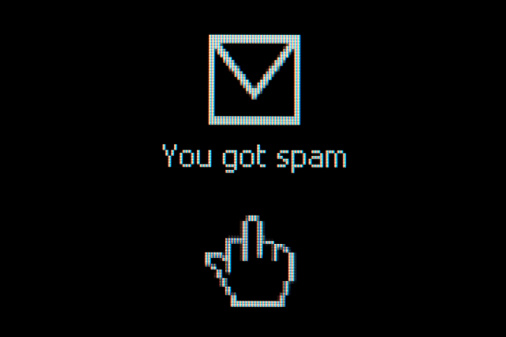 1. Never leave your mail ids open for junk / spam bots
May be you have heard the popular joke, "Passwords are like underwears, never leave them in open places", same applies for mail ids too. If you leave your mail ids in open places like forums / blog comments, the spam bot will pick it up and add to its list of junk mail recepients.
2. Use email icons / textual modifications for emails
Make use of email icons, that bots cannot crawl your images and your mail ids are now safe. Text modifications for emails are just using mails as mail [at] gmail [dot] com etc. This will make the robot to think its a normal text and not mail id. Typing id@example.com will make it treat as a mail id.
Read the tutorial linked here to see how you can use your domain mail ids to detect the one who is selling your mail id. You can further take legal action against him or you may stop giving your mail id to him.
If you own a wordpress blog, may use this plugin to safeguard your mail id mentions in post.
5. Use disposable mail addresses to protect your ids
Use disposable mail address or temporary mail boxes to protect your mail ids and get rid of junk mails.
If you are already hit by huge spams, use mail filters to stop junk mails.
People who liked this also read: