Written by
Pavan Kumar

on

August 19, 2009

Advertisements

Many of the content management systems(CMS) or website building desktop softwares create an images folder in order to save all images of the website. This is a good idea as a webmaster perspective, but not a cool one in this internet world where the information can be accessed by anyone at anytime.

Recently while browsing a free wallpaper website, I accidentally got to know every wallpaper is hosted in the same folder and to my luck, the directory ( folder ) was open to be accessed by anyone. Its the responsibility of website owner to protect the website data and files by changing the directory permissions to forbidden or simply adding a blank index.html file in the directory – this is the most easy way to add a blank index.html file which hides every file from public access.

Coming to the content of the directory, it was all images which I loved to download, but there were some 600 images and I did not want to download everything click by click. If you come across such situation, here is what you have to do.

As I suggest always, go with Firefox browser and install Down Them All firefox addon. You don't need to bother about any configuration or setting options on this add on. Just restart your firefox and the addon is ready to be accessed. Navigate again to the web directory which has all your downloadable files. Right click anywhere on the page and click Down Them All. You will be popped up by a window asking to choose the files to download. If you don't want any specific file, you may stop downloading that. This is a wonderful firefox extension which most download junkies find useful.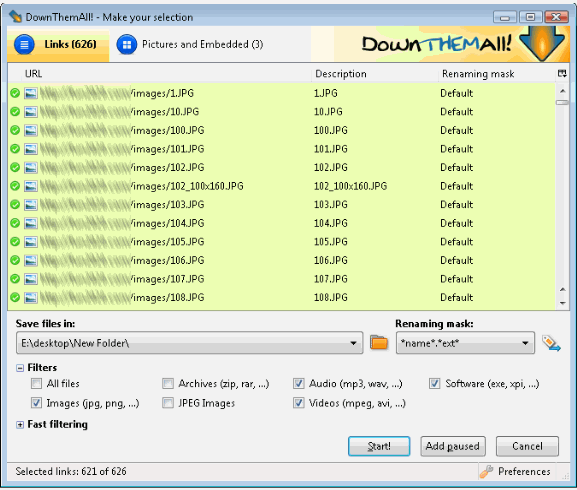 Also Read: Completely hidden folder in Windows, Download free logo maker software, Firefox addon not working solution
People who liked this also read: