Written by
Pavan Kumar

on

July 16, 2009

Advertisements

This recession has brought a lot of changes to our lifestyle. Most of my friends with an engineering degree are now working as technical support representatives in various companies. The most funny (for us) and irritative (for them) are stupid customers who don't know anything about their computers.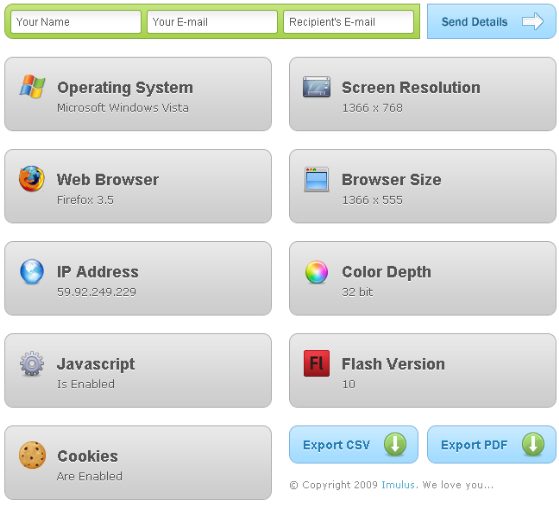 There are lots of jokes and funny conversations of customers who don't know the stuff and so called technical experts. It is not to blame newbies, even we all are newbies in one or the other way, but I love reading those conversations. If you ever come across such customers, clients or friends in your vicinity, here is a free online service which checks the "basic" system configuration and mails the same to the support person. You can save the details as CSV or PDF format.
Want to know how it looks? Check out Support Details.
People who liked this also read: