Written by
Pavan Kumar

on

November 27, 2008

Advertisements
Many of you might have experienced that your KILLER CONTENT gets unnoticed if you are using blogger (blogspot) or wordpress. The main reason being, the lack of identity with such subdomains. Few may agree about your content, but most will simply ignore the blogs which end with blogspot.com or wordpress.com. It is obvious that you need to have a domain to make some sound in the blogosphere. I agree there are different bloggers on these subdomains which are much better than self hosted ones.
The problem is that most of the blogspot users are students or may be that they are not aware of how to get things done to own a domain and hosting. Even I myself am having problems in purchasing domains or anything online as I don't own a credit card. There may be many such problems with online transactions. And solution for such enthusiastic beginners is here.

EduBook is a network of bloggers where you can register and start writing your own content. It sounds better to say "I work at Edubook.com" rather than "I work at myname.blogspot.com". The advantage with this network is that it is still new, and if you join now, you will become one of the former authors and will gain a better value by time. Authors at edubook will have their own profile pages where they can link back to their website if they have any.
I agree the fact about 100% free domain+hosting service hyperwebenable, but if you work on your own domain, all maintenance work will have to be carried by you and it becomes hectic if you are a busy person. At edubook, you don't have such burden of maintenance work, seo, directory submission, building backlinks, social bookmarking or anything. You just write the content and relax, rest is taken care by the admin team.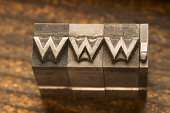 Another advantage is that you are allowed to blog on any category. As there are loads of categories and sub-categories, you can blog on any subject of your choice. Also with a network of bloggers, it becomes easy to have regular updates so as to gain the love of search engines.
All rights on the content will be of the author and this is little bit better than going with blogspot which may delete any blog anytime without notification, they even deleted the official google blog once. Of course, I too am a victim of that before I started blogging here

.
Registration is free at edubook and the posts you write will be reviewed by the admin team before it comes online. It would be better option which lies in between of using blogspot and own domain. It is risk free and also will improve your online authority.
People who liked this also read: