Written by
Pavan Kumar

on

September 27, 2008

Advertisements

In this post, we shall discuss how to recover a blog when everything is lost and no backups available. Few days back it so happened that one of the top blogs with a good number of posts and traffic lost everything. Everything means totally everything – they had nothing in hand and had to recover everything manually. Here are the ways you may use to recover your posts if your blog is lost.
1. Search Engine Cache:
You know, search engines cache the content when they crawl and all your site textual content will be available in the search engine cache. If you lose all your website content, it becomes your first job to peep into search engine cache before they try to crawl your site again.
It becomes a cumbersome job to recover each and every page manually by opening each cached page and save it.
Use a tool:
Here is an awesome tool to do all this hectic job for you. It is called as Warrick – named after a fictional forensic scientist. It is available both as an online tool and also downloadable free software.
It is meant to recover or reconstruct a whole lost website when the backupis not available. It does all work for you by searching for your content in Internet Archive, Google, Live Search and Yahoo.

Again it has limitations that only crawled and cached content can be recovered. If you are running a forum which is password protected, you cannot recover it using this tool. It also cannot recover pages which are restricted for search engines by robots.txt.
A suggestion to top MMO bloggers – you have great sites and great content, don't password protect your e-book / tools pages and make them inaccessible for search engines – make them public so that you can recover during crisis 😉 .
2. Feed Readers: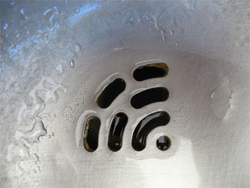 This is again applicable only for those weblogs which provide full rss feed. If you offer rss feed which is just a part of your post, it again becomes a sour grape to recover your blog in this way. If you offer full rss feeds, there are chance that you can get all those posts available on your rss feed readers. It is again better to subscribe oneself to their own email rss feed so that there is no chance of losing any data. You can only recover posts with this method and not comments or anything else. At the most you can find out what was the previous url of your site. For this you should turn off feedburner redirects.
Please share if you know any other way through comments or trackbacks.
UPDATE: Read the practical workout from technospot.net.
People who liked this also read: