Written by
Pavan Kumar

on

July 29, 2009

Advertisements

I have talked some time back about website uptime monitoring services and gave a special importance to Basic State which I use and love the most. If you have started using Basic State (BS) for all your sites / other sites, you might be annoyed by number of alerts you get if you monitor sites which go down often. There are no direct options to setup alerts for only selected sites. Here is a workaround to setup the web monitoring service to alert only when your high priority sites goes down and not for all other sites you monitor.

Login to BS account, click on alert setup in right sidebar. It opens up a page which shows the mail id destinations to which alerts are sent to.
Click on default and change the default "delay" to a higher value, say 60. This will maintain a delay of alerting you when an error is found for more than 60 minutes and you will not be alerted if the site is recovered in that time. This affects all your sites and even high priority sites will not be alerted, which will be taken care in next steps. You may use alternate values based on your requirement.
Click on add new alert destination provide another mail id (using catch all address would be of great help here) with delay of 0 minutes and repeat 15 minutes and save.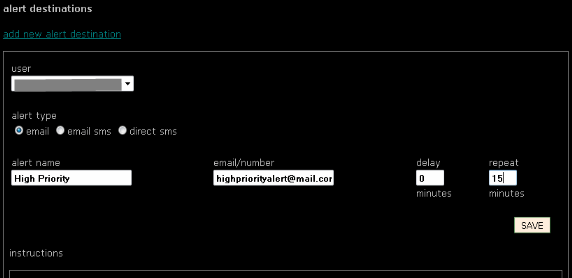 Now, goto private monitors on sidebar and click on the high priority site you wish to monitor at regular intervals. Choose the high priority destination for this.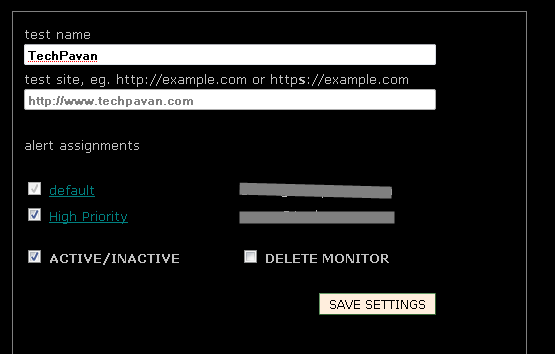 Remember that you will receive uptime details of all websites in your account through daily uptime reports, but the bugging mails at frequent intervals will be removed.
Also read: Recovering crashed website, Website image optimization
People who liked this also read: