Written by
Pavan Kumar

on

February 28, 2008

Advertisements

Jeff, a fellow blogger of Buzz My Blog has got a new idea of reviewing our blogs for free.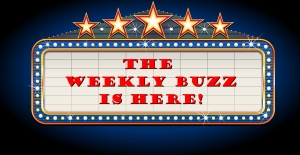 This will be done on a signup basis. All the signed up blogs will be listed and one lucky blogger will be picked for the review of the week. One review will be done per week.
You may increase the chances of being reviewed by referring your friends to the network.
It is appreciable that this blogger on a 3 month old blog has formed this new idea of helping himself in making good traffic by helping other bloggers for the same. That blog has already got a traffic rank of 660k.
The added benefit for the signed up bloggers is that the selected lucky blogger will get a gift from Jeff of 300 entrecard points. Currently the plan is to provide with 300 entrecard points but he has an intention to offer more than that.
So, what for are you waiting now? Just visit his blog and signup…
People who liked this also read: