Written by
Pavan Kumar

on

September 14, 2009

Advertisements

Most of the advanced webmasters and bloggers never bother to show their visitors and stats to public. But young bloggers new to the industry often tend to show off their stats to the public so as to disclose their popularity in various geo locations across the globe. If you too want to show visitor maps on blog, here are free services you can rely upon to generate visitor map.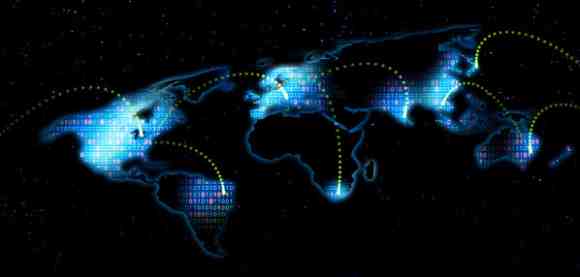 You may use these free map generators even on your social profiles/pages like facebook, myspace etc. If you want to track more details about your visitors like the IP, exact location, keyword, came from, activity etc, you can use analytics tools like Google Analytics or Statcounter. These free visitor map widgets can just let your users know where you get visitors from.
1. whos.amung.us – Free visitor maps
whos.amung.us is a popular service among webmasters as many use it to track the current visitor activity going on the websites. They provide map to track users in both html and javascript formats. You can customize among multiple appearance in maps, size, marking shape and color. Get the map which suits your site design and theme. Try.
2. Revolver Map – Free 3D visitor map

This provides you with a revolving globe visitor map in which the globe rotates in 3 dimensions highlighting the spots from which your traffic generated. You can get the maximum level of options to customize including the size customization as accurate in terms of 2 pixels. They also provide transparent background to suit any website. They offer huge variations based on your needs even including visitor tracking and stats. There is no need to register with them – if you already have a map, you can update it without changing code on website. Try!
3. ClustrMaps – Hit counter map widget and tracker
Tracking is the main advantage with them. Once you register with them, you will be provided with a password with which you can login to their admin area and check the basic stats, change the appearance, update frequency and archive frequency. With a free account you can track upto 25k daily visitors. If you are one among the top 1000 free users in terms of visits, you will be linked in one of their pages. You need many accounts in order to use the map on different sites. Try!
4. Niftymaps – Free visitor maps, Free myspace maps
They are again a similar service, but they are somehow special that their maps differentiate between current visitor and past visitors. The icon legends can be chosen in a way that can highlight the location of the visitor who views the map. You can get codes in 3 ways to suit your website / social site profile / forums using BBCode. Try!
5. MapLoco! – Visitor map for your page / MySpace maps
Make an instant map with MapLoco! Choose the display style, visitor pointer shape and color and get the html code to paste on your page. If you register with them, you can easily change the map anytime you wish. You can directly add map to MySpace, Facebook, Orkut, Hi5, Blogger(blogspot), WordPress, LiveJournal etc. Try!
Also read: Color schemes for websites, Reduce bounce rate widget, Customize wordpress sidebar widgets
People who liked this also read: