Written by
Pavan Kumar

on

September 13, 2009

Advertisements

Most of us download RSS feeds so that it can be read anytime anywhere without requiring an internet connection. In a similar way its a nice idea to download freely available books for offline reading. Though I recommend buying required books in hard copy considering the accessibility and eye-health, it may not be a mistake to download a free book for reference purpose.

We often read a number of books in Google Books and if you wish to download such a freely available book, Google Book Downloader is the software you should look for. GBD is a software with which you can download the entire book which is free for preview and download the previewable part of book which has a limited preview.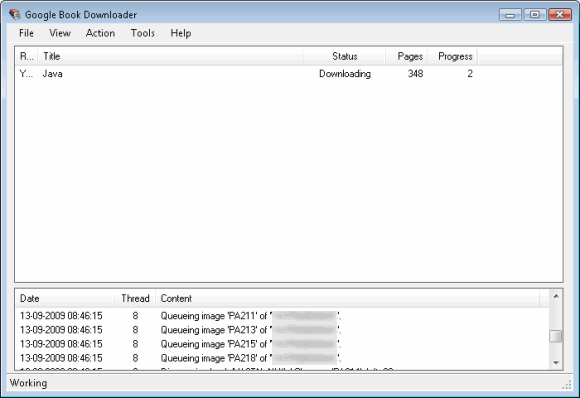 This also has a feature to help you download any book which is restricted to a specific region – in this mode you need to choose the location from which you need to download so that the software automatically uses the IP proxy from that region and downloads the book for you. You may pick multiple options so that failure at one would help you try in other option. Also you can maintain total anonymity of your IP.
They input may be provided in various forms like book code, url link or ISBN number. It has the capability of searching itself for the book you wish to download. After confirming that the book is the right one, you can process download. It also supports multiple downloads which can be of help if you want to download many books at a same time. Try Google Book Downloader [http://www.codeplex.com/GoogleBookDownloader].
Update: This tool is no more available for download – if any alternative is available, it will be updated. Thanks to Gaurav for notifying.
Also read: Rapidshare Premium Account trick, Download free logo maker software, Download free user service/repair manuals, Download torrents in office
People who liked this also read: