Written by
Pavan Kumar

on

August 11, 2009

Advertisements

Mozilla has released the latest version of Firefox with code-name Namoroka in its Alpha 1 release for developers and testers. This new release is based on Gecko 1.9.2 layout engine. The updated version has few extra features compared with previous versions of Firefox. Though Mozilla does not recommend using Alpha releases for normal users, those who are interested may read more about the recent release and download it from release notes page.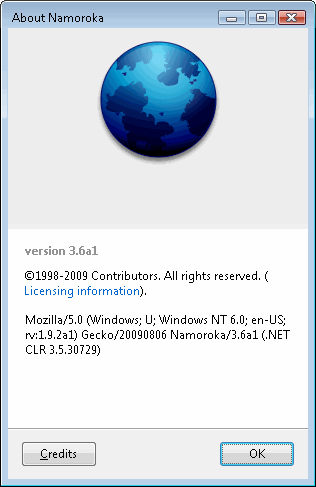 I don't see much of the goals reached as they describe in Mozilla wiki, but few bugs were caught in the half hour usage.
Though I have checked the setting Remember Download History in Tools > Options > Privacy, I could not see the downloads being recorded in the Downloads window (Ctrl + J).
Another bug was spotted while I composed this post, I use FCKEditor rich text editor for WordPress and the text blocks except the main editor where we use to enter details are all not at all considered as text blocks for user input. Like I tried to hyperlink, add image and everywhere it did not work for both manual typing nor for Paste feature. This was all fine with previous versions of FF and I had to go with editing html code to add hyperlinks. I think this should be looked by developers of FCK Editor to make it compatible for new FF versions.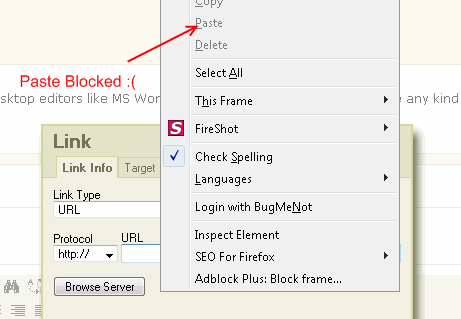 Yahoo Mail Beta does not support this latest version of Firefox, this is what I got when tried to login to Yahoo Mail.
Mozilla's goals like installing extensions without restarting browser are still not seen in this version of FF. But with this release they have included number of CSS3 properties and this supports multiple background images to be used on a single page. It might make the life web developers more colorful, but not the users who are still stuck at IE6.0. If you are a web / application developer, you can get more information on developer page.
Note that most of the plugins would not work for this version, but Firefox addon compatibility hack can be applied to make them work on any version.
Life Hacker has showed the usage of Ctrl Tab Preview feature which I liked the most. Its very impressive and you can see if the slow loading web page is loaded completely or not. To use the Ctrl Tab preview feature, type about:config in address bar. Search for browser.ctrlTab.previews – you will find a value which you need to set to TRUE by double clicking on it. You will love this embedded feature and is useful many times. To understand it well, press Ctrl + Tab anytime while browsing.
If you downloaded the Firefox 3.6 Alpha release, you can send feedback to Mozilla developers to make it much better.
Recommended: Firefox 4 screenshots
People who liked this also read: