Written by
Pavan Kumar

on

July 25, 2009

Advertisements

Everyone has a negative quality of forgetting things. We usually forget things which are quite rare and of lower importance. To keep ourselves alerted, we follow many ways, but here are the ways for Twitter based alerting. You may try any of them based on your requirements as stated in the descriptions.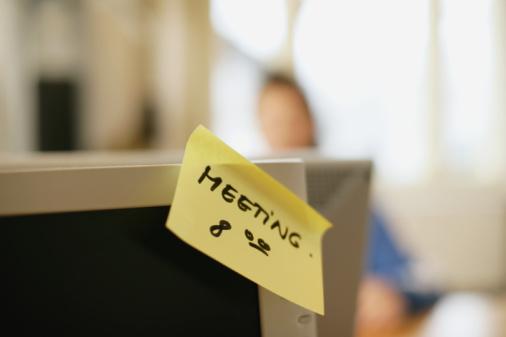 Plook: A Twitter Reminder Service

Plook [http://plook.net/] stands first on my list because of its simplicity, no need to follow anyone. Just set the date, time, provide an email id, provide your twitter id, write a 140 character tweet to be reminded. That's it, done! Well done @jearle
Remind Me About: Twitter Reminder on a specific day

Remind Me About [http://www.codegeeks.net/remind_me_about-twitter-bot-in-php] is a new service from CodeGeeks. Here you setup reminders by sending direct message to the twitter bot (you need to follow it and wait for it to follow back before you send DM) on when to remind. All you need with this service is your twitter account and you need to follow the bot to get the reminder. Format is in natural language, but the date format dd/mm/yyyy would not be so likely for US and other users who count dates in mm/dd/yyyy format. Thanks to @shobankr for this cool service.
Format: Remind reason on DD/MM/YYYY
ex: d remind_me_about Party at home 13/08/2009 is the tweet to remind you on 13th August that Party at home.
Timer: Countdown timer Twitter reminder
Timer is better to use when the reminding interval is short in terms of minutes. If you have anything to be done urgent on the same day, you may use this service. The twitter bot can be DMed in given format to get the reminders set. As they say, this has little variation in accuracy due to different factors. The minimum duration to be set is 5 minutes. Thanks to @srobbin for the quick reminder on Twitter.
Format: Time in mins Remind reason
ex: d timer 15 turn machine off, its running long is the tweet to be reminded after 15 minutes.
Twinders: Setup anytime Twitter reminders

Based on functionality I should have placed it at first, but they require your login details which I am not much comfortable with. You can setup Twitter reminders for any particular date and at any time. This concept would be a great provision as you can be reminded at any time you wish. Its just like the reminder you set on your mobile phone. To setup Twinders (Twitter Reminders), you need to sign up with their service and login, then provide your Twitter login credentials and setup a reminder. Try Twinders [http://www.twinders.com/].
Remember The Milk for Twitter

Remember The Milk is a popular reminder service through email, sms IM, Blackberry, iPhone etc. It also works with Twitter, with too many commands, I feel it little bit uncomfortable to remember the formats. You can check it out here.
Update: Links to few of the services removed as they are not serving the purpose anymore.
People who liked this also read: