Written by
Pavan Kumar

on

April 30, 2009

Advertisements

Unlike any of you, I am a user of Yahoo! Mail and I use Yahoo as my primary mail account. I have all my user accounts on different services being associated with this one and its really bad to see it does not support POP or IMAP to use Incredi Mail or other email clients. The necessity of clients arises in many factors like you don't need to re enter the user id and password again and again which is must in case of web bases mails. Also, desktop clients save you some time and bandwidth to download mails.

Zimbra Desktop is an email client which supports login to Yahoo mail. Note that Yahoo mail does not support POP or IMAP that it can be used with other mail clients. But other services like gmail do support them and hence you can setup gmail and send mails with thunderbird. Apart from Yahoo, Zimbra Desktop also supports any other mail services like Gmail, Microsoft Live Hotmail, AOL Mail or any other mails systems which have POP or IMAP.
How to setup Zimbra Desktop?
Download Zimbra for your Operating System. It supports Windows, Mac OS X, Linux. Install the software.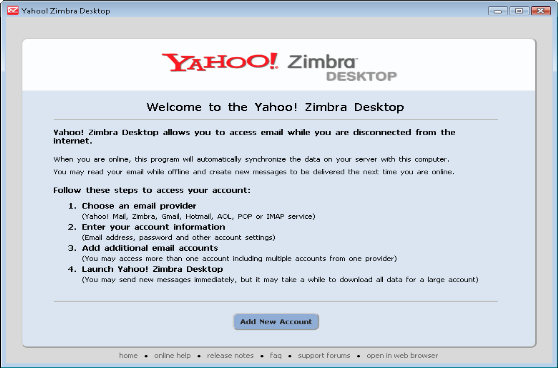 Choose your mail account type. You may here select if you use Yahoo Mail, Gmail, AOL or any other mail.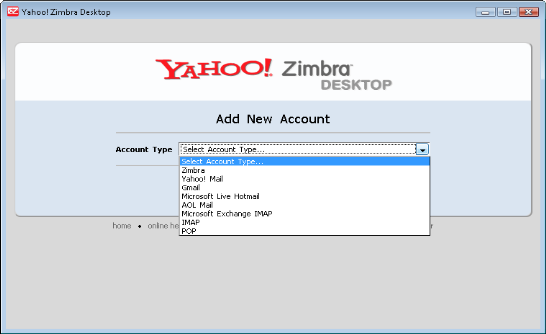 Enter details for your login. Here it is displayed for Yahoo, but if you choose pop or imap, you will need to enter different information relating to your incoming mail server and smtp mail server along with the port details you get from email provider. Here you can set the schedule to poll for new mails.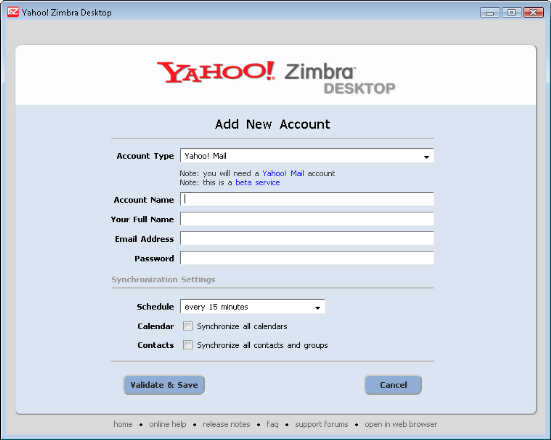 This finishes the setup, you may add more accounts in case of need.
In the above screen, if you click Launch Desktop, the mail interface will open. It is similar to the Yahoo interface. You can manually synchronize it to load / send mails by clicking on send / receive. You can also sync your folders on yahoo mail through this.
People who liked this also read: