Written by
Pavan Kumar

on

November 19, 2008

Advertisements

You all know about PageRank. PageRank is a most common term on the internet that all tech bloggers are aware of it and do their job of SEO to achieve the better PR. Most of the normal internet users have never heard of the term forged page rank. Let's see what it is and how is it achieved and what for is it used.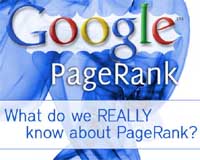 You all know that the value of a domains is decided by its page rank and alexa ranking. Though there are other factors, these are the basic and most important ones. While selling domains, some webmasters forge the page ranks of the domain so as to accomplish higher prices. A web domain without any hard work can rise to pr5 or pr6 just by adding a 301 or 302 redirect to a great PR website.
What is forged page rank?
Forged or fake page rank is page rank which one can obtain by cheating the search engine – Google. It is usually practiced by webmasters who are into business of domain selling. They just increase PR for the time being using these immoral techniques and sell the domains for a high price.
How is such a page rank gained?
The most usual way is by adding a redirect to a high PR website. Search engines when finds the redirect usually provide the page rank of the landing site to the redirected domain. The page rank for redirecting domain is usually same or little less than the page rank of landing page. Thus the page rank is gained without any work.
How is it identified?
The most common way is by finding the domain if it redirects. Search google for the term info:domain.com AND info:www.domain.com, if the result is a domain other than the domain keyed in, it seems to be forged.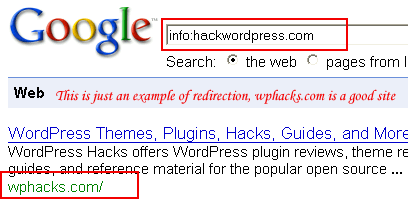 While selling domains, usually webmasters remove the redirect and build some impressive website to deduce the genuininty and improve the value. Such cases cannot be identified with above method, in that case another method is followed. It is checking the link popularity of a domain. Check the total backlinks for the domain and if you are little bit aware of SEO, you can easily identify if the page rank is forged.
Ex: A PR7 site is never expected to have only 50 backlinks.
There are some online tools to identify forged page rank. One such tool is at CheckPageRank.net. It is most popularly used and is a very good tool as it checks the domain for forged PR based on redirect method and also the link popularity. Also, it checks for both www and non www cases. Have a look at the example of forged domain below.
People who liked this also read: