Written by
Pavan Kumar

on

July 4, 2008

Advertisements

This is a quick post just to create awareness. While reading feed, I got to know that one of the top Indian bloggers Amit Bhavani is conducting a contest to provide a chance to win a .info domain everyday. There is a game called escape game and you need to escape from randomnly moving bars, if you can make your way to escape for 25 seconds or more, you are in to the contest. You will get a .info domain registered for free. Domains are registered as one per day and on first come first served basis.

Now, I am coming to the point. This is a very old game I had tried a year back. There is a trick to win domain name everyday which I am going to discuss here.
Let me explain the game first. The above image shows the initial setup of the game. The four blue bars will be moving randomnly and the red bar is the one which you need to hold using your mouse pointer and move so that you escape from being hit by either blue bars or black edges.
Coming to the rear end of this game, the coding is done so as to fetch the current system time at the starting and ending of the game and the difference is calculated, and that difference is the time you escaped from being hit. The trick lies here. If you start the game, initially you will get enough time to change the system time to the desired value when you park the red bar at the top left corner as in the screenshot below. A good observation and a little bit of experience can make you expert in that.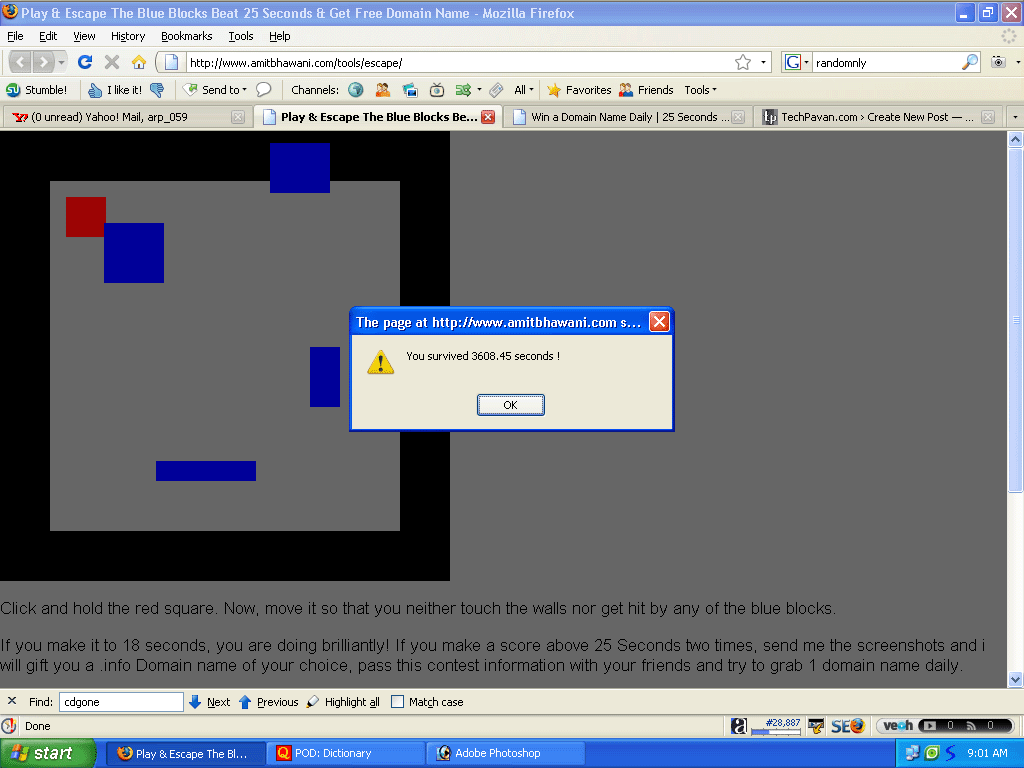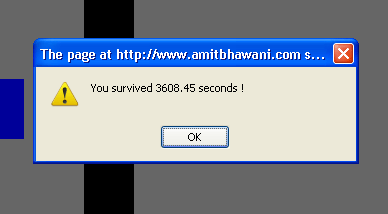 Got the trick? Now, you can make as much time as you want and get your domains registered. Just look at the screenshot above, will Amit buy me google.com as I am the top outperformer in the list? Amit, better stop this and save your money.
People who liked this also read: