Written by
Pavan Kumar

on

April 14, 2008

Advertisements

Many of us use our photos or any edited photos as profile photo for many networking sites. What if we could be able to use our website thumbnail for such photos. We can create our own website thumbnail by using any of the following methods.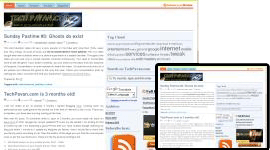 Manual editing:
Load your website into browser and capture its image by pressing PrtSc (Print Screen).
Open any image editing tools like Adobe Photoshop or MS Digital Image Suite and paste from clipboard the above captured image.
Shrink to the size you want and use the same anywhere.
Automated thumbnail creation:
There are few websites which can offer you such a service for free. Here are few such services.
Alexa – it captures thumbnails of all monitored websites homepage.
ShrinkTheWeb – create thumbnails of your site in two sizes within 10 seconds.
thumbalizr – create different size thumbnails instantly, even custom size option is provided. You can create fixed length screen or full page.
websnapr 2.0 – create screenshot of your site in four different sizes – micro, small, medium, large. Instant creation.
WebShots pro – four different sizes, quicker than any of the above.
None of the above services needs you to register, ask for your mail id. You may try any of the above for a quick generation of your thumbnail or screen shot.
People who liked this also read: