Written by
Pavan Kumar

on

March 24, 2008

Advertisements

Any friend viewing my PC for the first time, ask me how I create such easy access method for different programs. This post explains this very simple method for that without need of any software.

Look below two images. Which type of desktop would you like to have? The first one with lots of messy icons which make it difficult for you to identify which one to access quickly. Or the second, which looks clean and provide you easy and quick access to your favorite program.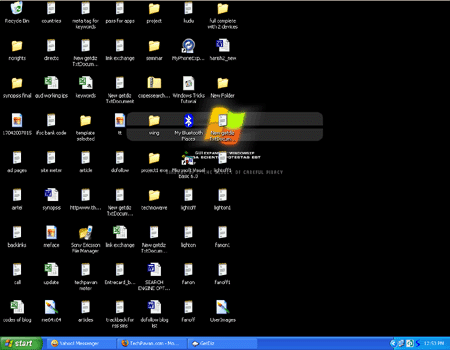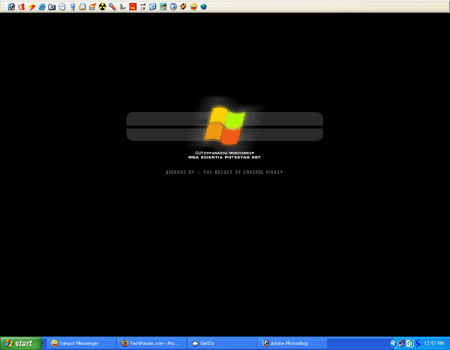 Here is how I make the toolbar.
1. Copy all shortcuts/files/icons into a new folder say in My Documents.
2. Right click on taskbar (in area between "start" and "clock") and select Toolbar> New toolbar, then browse for the folder you created in 1st step. Click OK. You will see a new toolbar appearing in your taskbar.
3. Now, again right click on taskbar and uncheck (if checked) "Lock the taskbar".
4. Now, you can easily move the new toolbar to anywhere you like. When kept on desktop, it can be viewed as the snap below.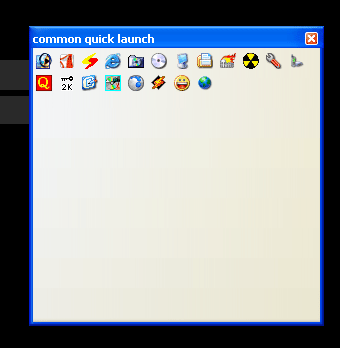 5. Drag (click with mouse and move till you see a frame) it to the top to have a toolbar like mine. You may also drag that to right or left of the desktop as you wish.
6. Next, you may uncheck showing title, text and change the view to small icons to make room for large number of icons.
7. Finally resize your toolbar, select "always on top" and "autohide" for convenience that you can access the icons when working with any program. You may arrange icons as per your frequency of usage. Then again lock the taskbar.
This will not come in top and disturb when playing movies in full screen mode. You will never come up with desktop cleanup wizard…
Recommended Reading:
People who liked this also read: