Written by
Pavan Kumar

on

September 9, 2009

Advertisements

This is one of the most important feature with any web application. Like Analytics, even Adsense too has the option built inside, but it seems most of the publishers are not aware of it. Here is how to activate daily / regular emai updates of Adsense earnings for publishers.

Login to Google Adsense.

Goto Advanced reports and display all content related data as you need based on channels, units, individual ads etc.

Once the report gets ready, save the report template with any desired name. If you want more detailed report on e-mail, you may create more number of reports templates and save them with desired names.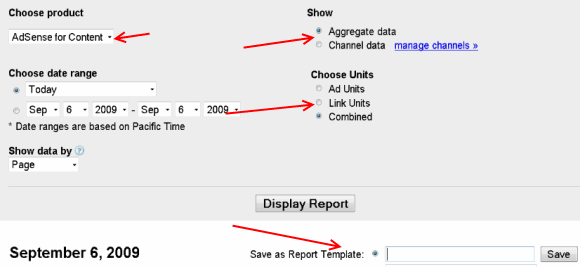 Perform the same for Google Adsense search reports and save that report too.
Now goto Report Manager. Scroll down to Saved Report Templates to setup scheduled emails for daily earning reports.
You can schedule all your saved templates to get mails on your inbox – you may use any mail id as there are no restrictions about that. Also the reports can be scheduled for daily, weekly and monthly reports.
Also read: Multiple color palettes on Adsense, Secure Adsense with "Allowed Sites", Adsense best videos to improve earnings
People who liked this also read: