Written by
Pavan Kumar

on

August 26, 2009

Advertisements

If you are a businessman or a freelancer, its most common that your clients require invoice quotation or purchase order invoice. This is so common wherever you consider – be it an offline business or an online one. Most of the popular web stores have automated invoice applications which process payments and create reports and receipts and email them without requiring anyone to operate. This is not the case with everyone and thus we have Simple Invoices.

Simple Invoices is a web based invoice application script which you can install on your server and access anywhere at any time. This is a free open source software which can be installed on most of the servers and the user can access it anytime for creating invoices, tracking their investments / returns / payments/ expenses / receipts etc. You may also use the inbuilt feature of sending the PDF version as email to your clients / customers. If you are a small sized business, this helps your total inventory management online.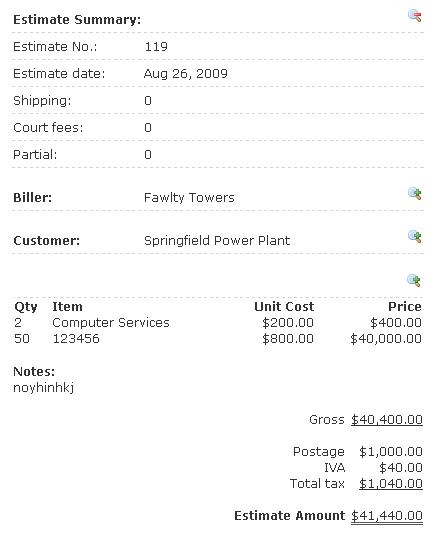 This provides more features like maintaining the list of customers, billers, users which helps you when you create a new quote / bill. You can keep track of your money in all aspects and the web based feature helps you to access every detail with just a simple requirement of an internet connection. Managing products, old transaction records and backing up database anytime are the added benefits of using this app.

Creating an invoice with this is just a simple process where you enter the details of your service / products on one page and saving it will save details on the database and at the same time you will be able to view the just created html invoice which you can later on edit, print, export as pdf (Adobe reader), xls (Microsoft Excel), or doc (MS Word Document) or also you can send the pdf format as email.
This web application can be installed on any web server with PHP and MySQL support. You can also have a web demo on their site so that you can try it before you download and install it.
Also Read: Create own url shortening service, Install web apps on desktop, Create fake bills
People who liked this also read: