Written by
Pavan Kumar

on

May 19, 2009

Advertisements

Wolffram Alpha is a new solution finder service for most of the questions in your mind. If you have any doubts about anything, just key in the proper search terms into this engine and it will fetch out all the answers for you. It is a Computational Search Engine as the developers say.

The goal of this engine is to make the expert level knowledge accessible to anyone, anywhere and at anytime. This works on the basis that it computes the results and provides the direct answer, but not that it will fetch a huge database of search index and give us list of web results where we can find related information. The working of this is carried by searching into licensed or public databases and live feeds which will help it to digg out the live and latest information for few real time examples like stock details etc. Here is a video demo of the tool.

You can key in any question for which you require an answer. You can enter any kind of calculations/ general knowledge questions/ technical terms/ stocks / dates / forumulas etc. Here are few examples how it provides the answers. You can find out more here.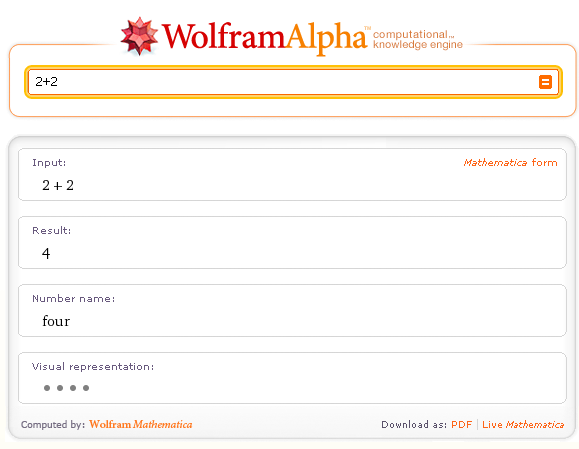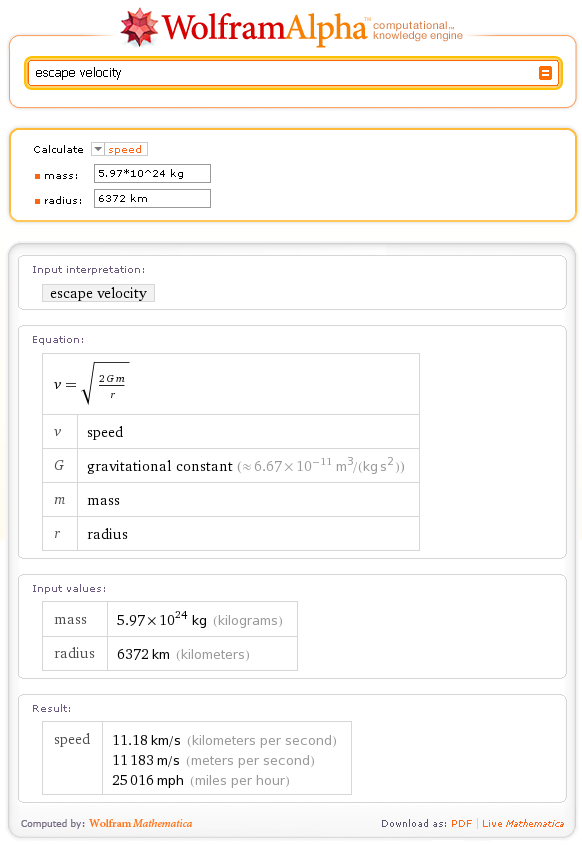 People who liked this also read: