Written by
Pavan Kumar

on

April 10, 2008

Advertisements

I have found a most needed firefox addon to download videos from different video sharing sites in a single click. You can download embedded videos from popular video hosting servers. This is a very nice tool developed by Applian Technologies.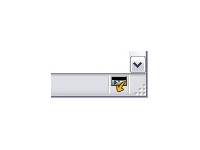 A icon will appear in the right bottom corner of your firefox as shown in the snap. Whenever a video is embedded in the page you browse, a link to download video will be presented by firefox add-on which you can click to download video. This did not work for me on few sites. Whenever you want to download an online video, just go to the url of video and click on the fast video download icon on your firefox bottom right corner. Surely you need to test this free add-on. You like it!
The internet videos downloaded will be in the .flv format. You will get different options so that you can download in different formats for different video hosts. The options available can be seen in the snap below.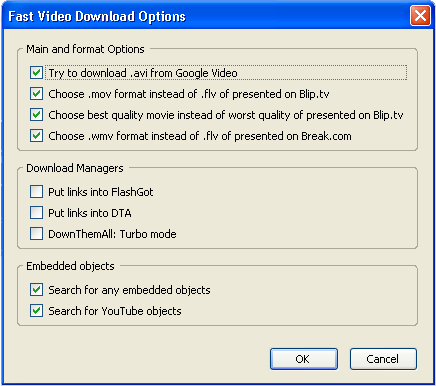 The sites which are supported by this add-on are:
ag.ru, angryalien.com, animeepisodes.net, badjojo.com, break.com, bublare.dk, current.com, dailymotion.com, hi5.com, metacafe.com, vids.myspace.com, mult.ru, putfile.com, Streetfire.net, vidiac.com, etc.
You may download it here or you may visit developer's page for more info.
Note: Not all pages are supported, but still it is a cool and nice tool for popular services.
If you are looking for full movies, you can download video of over 2,500 movies in superior DVD quality for less than $2 at iwatchfilm.com. That has a real good collection of movies where you can search your favorite movie based on title, year, country basis and you can get classical as well as brand new movies.
People who liked this also read: