Written by
Pavan Kumar

on

April 5, 2009

Advertisements

All of us have been using Microsoft Windows OS for years. If you are the one who can proudly say you make difference in Microsoft technologies among your friends, here is one test offered by Microsoft which can test your skills and knowledge in that regard. This is just like a game where you will play a set of questions like any other quiz contest.
This game is called Are You Certifiable? This is mainly intended to help you self evaluate your Microsoft expertise. Here you can play the game as a IT Professional or also as a Developer based on your skills and knowledge. First you need to sign up for the game or you can also play as a guest in which case you need to pick a guest screen name. This is made up of series of questions which is in hundreds in number.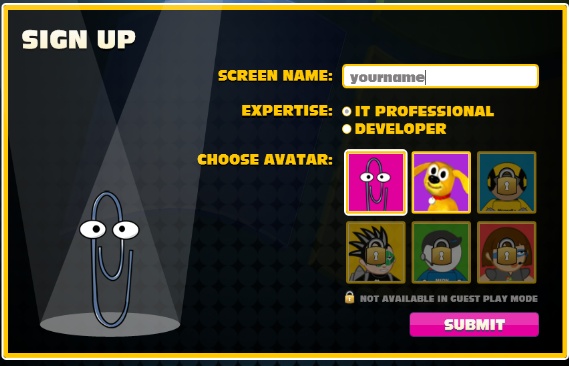 You will be asked different questions individually and answers (options) will be displayed after user input. All evaluations are based on time and the time taken to view the question will not be counted. The questions vary from different existing Microsoft technologies like Windows XP, Word, Excel, Powerpoint, Access, Vista all versions, MS SQL, Windows Server OS, Networking with different systems, Remote Connections, Microsoft Windows installations, networking, upgrading, downloading updates, fixing issues and it includes almost everything one experienced Microsoft user would know.
One interesting feature with this is that you can compare yourself with others who are playing and this interests you to answer more questions. Also the user interface is really good, but the background audio will bore you for sure at the long time of game. There are much a lot of things you will love in this new experiment. Just give it a try when free and self evaluate yourself. This requires Silverlight to run on your browser.
People who liked this also read: