Written by
Pavan Kumar

on

December 23, 2008

Advertisements

May be I am not completely sure about this controversial topic. I just want to keep my views in front of you readers.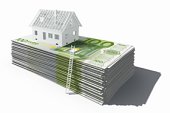 Global Translator Plugin is the new plugin to be adapted here and it is a very good one in terms of functionality. It uses different engines to convert your blog into different languages and saves everything into cache for re use of translated content. It has support for different number of languages depending on which engine you choose.
Coming to the subject of discussion, is it good to use this plugin?
My answer is Yes within some limits. It adds more number of pages into your sitemap. So, you got more pages without writing any content. All is fair, but what about adsense. While I choose languages, first thought came to my mind was to pick languages supported by adsense.
Please note the statement from adsense page linked above:
Please also be aware that placing the AdSense code on pages with content primarily in an unsupported language is not permitted by the AdSense program policies.
What if I choose some language which is not supported by adsense, I cannot change my theme code so as to display ads only on supported languages, it is not possible very easily. May be there is a chance that you can block google mediabot for adsense using robots.txt. I agree my domain is under supported language, but if I use some language "kk" which is unsupported, my blog will become mysite.com/kk/ which itself becomes a primary site(visit any of the other language links in sidebar and you will understand) with only one link to mysite.com and which is not supported by adsense. How far is it true that this is allowed in adsense?
What I feel is using global translator plugin with translation to some unsupported language being included can harm your adsense account if you start getting more number of hits for that language pages. Its better you use this plugin and be cautious while choosing the languages.
What's your say?
People who liked this also read: