Written by
Pavan Kumar

on

December 18, 2008

Advertisements
You might have observed a puzzling nature of firefox. The title tag of any web page is displayed twice. If you are using different tabs, you can see the title is displayed on both tab and main title bar. You may feel it better to have the title bar removed. This increases your screen viewing area.
Such hiding of firefox title bar is possible with a firefox addon Hide Caption [https://addons.mozilla.org/en-US/firefox/addon/9256]. Hide caption also checks if you have menu bar enabled, if so is the case, it hides minimize, maximize / restore and close buttons from the navigation bar. If it is disabled, these buttons are automatically displayed on nav bar. Even you can configure it manually.
This firefox addon is available only for FF 3 and is an experimental one. You need to sign up for Mozilla if you want to download the addon.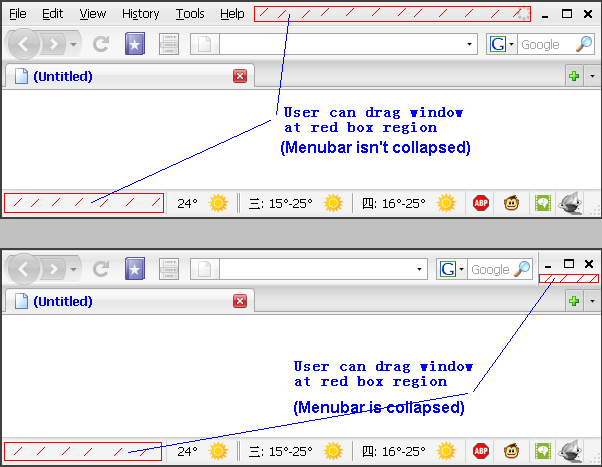 Note: This addon may not work on latest versions of Firefox – the solution is to do a Firefox addon compatibility hack.
People who liked this also read: