Written by
Pavan Kumar

on

August 7, 2009

Advertisements

First let us know why would someone block images from some / all websites to appear while you browse through the website.

We usually block images from all websites in few cases –
When using slow internet connections – Images use lot of space and few webmasters don't optimize images for websites and it will be a problem for both visitors and owners consuming huge bandwidth and making the websites load slow.
Images on a particular website is either too heavy to load / offensive to open on public computers etc. In this case, we block images from that particular website.
How to block all images?
In Firefox, goto Tools > Options > Uncheck Load Images Automatically. This will not allow any image to appear while you browse saving your bandwidth and making the internet fast.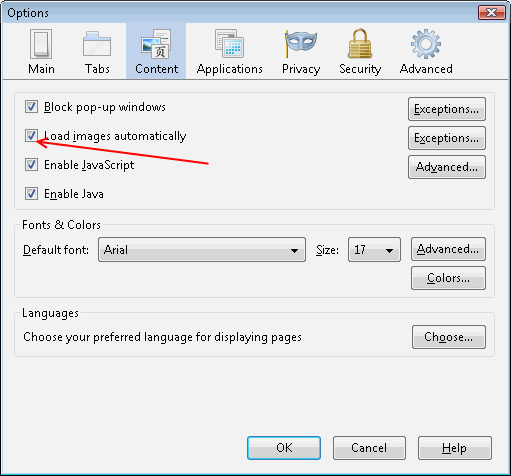 How to block all images except a few?
Go to the same window as above and click on Exceptions for loading images automatically. You will open a window where you have to key in the particular domain and Allow for the site you typed.
How to allow / unblock all images?
By default, FF allows all images to appear, if you have blocked it earlier, you may reverse the steps of blocking – just checking Load Images Automatically would help.
How to allow all images, but block a few?
You may use the same way as you do in case of blocking all and allowing a few, just change the button you click (Block). Earlier versions of FF used to have Block all images from … website on context menu, but the latest one I guess is missing that feature.
Also read: Firefox addons compatibility hack, Setup proxy browsing on Firefox, Hide Firefox title bar
People who liked this also read: