Written by
Pavan Kumar

on

December 4, 2008

Advertisements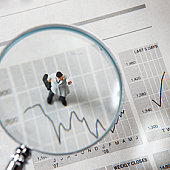 Counting the traffic stats becomes an important job of a webmaster and almost every blogger does the job of logging user (visitor) activity, may be not to a great extent, but at least the basic one. Even I am not an exception. I use third party scripts like Statcounter and Google_Analytics for measuring all stats of this blog. The one to which I login most is statcounter. Google Analytics simply mails me the daily stats and I just check the pdf file.
Coming about stat counter usage, there is an official statcounter plugin available if you are a newbie and wish not to play with codes. If you want to integrate the code into theme, its easy – not a problem at all, no coding knowledge is required.
Its my usual practice that I install such tracker at the top of the page – in wordpress, header.php. My SC project is old one and it does not have Exit Links and Exit Link Activity tracking option. This feature is available for new projects where projects will be under Stat Counter Version 4 – SC4. All old projects are said to be converted to this version, but it will take some time.
Coming to my problem, I wanted to track exit links – I want to spy you 😉 guys to know where you go from my site. I created a new project and used that along with the existing one at the same header.php. The reason I choose header though they suggest footer is that in most of the slow connections, people don't wait to load all the content, they just wait to load the required content and simply press Esc [Firefox shortcut for Stop]. But my aim is not completed with that – placing statcounter code at header will not track exit links.
If you want to trace Exit Links, use the statcounter code near the end of the page. It is mandatory that the link to be tracked should be above the statcounter code section.
In WP-Admin open Theme Editor.
Open Footer.php
Search for </body> – Firefox shortcut for search – Ctrl+F.
Add the statcounter code "above" </body> tag and you are done. You may choose to place according to your wish if you want to track only outgoing links of post content, or post content+sidebar or use my way to track ALL outgoing links.
Thanks to guys at statcounter support team for their superior service. They answer to our queries quickly and you will never be ignored

People who liked this also read: