Written by
Pavan Kumar

on

May 18, 2011

Advertisements

As Google is into transition of Google Apps to Google Accounts, there are few users who already have a personal account with the domain email address which they cannot continue to use as the email will be used by the organizational account. Such accounts are called conflicting accounts. If your organization has one or more such conflicting accounts, here is the way how users can move most of the application related user data to organizational account or another existing Google account.

Once the user logs in to his conflicting account, he will be prompted about the account update by comparing both the accounts and the products associated with them. Click on get started will take to the options related with the update. (If you don't get this prompt, you can alternately do that by clicking on move data on Google Dashboard). If you are stuck somewhere here, probably you have already tried data move and conflicting account has been renamed. In this case, your conflicting account email would be user%example.com@gtempaccount.com if your domain email is user@example.com.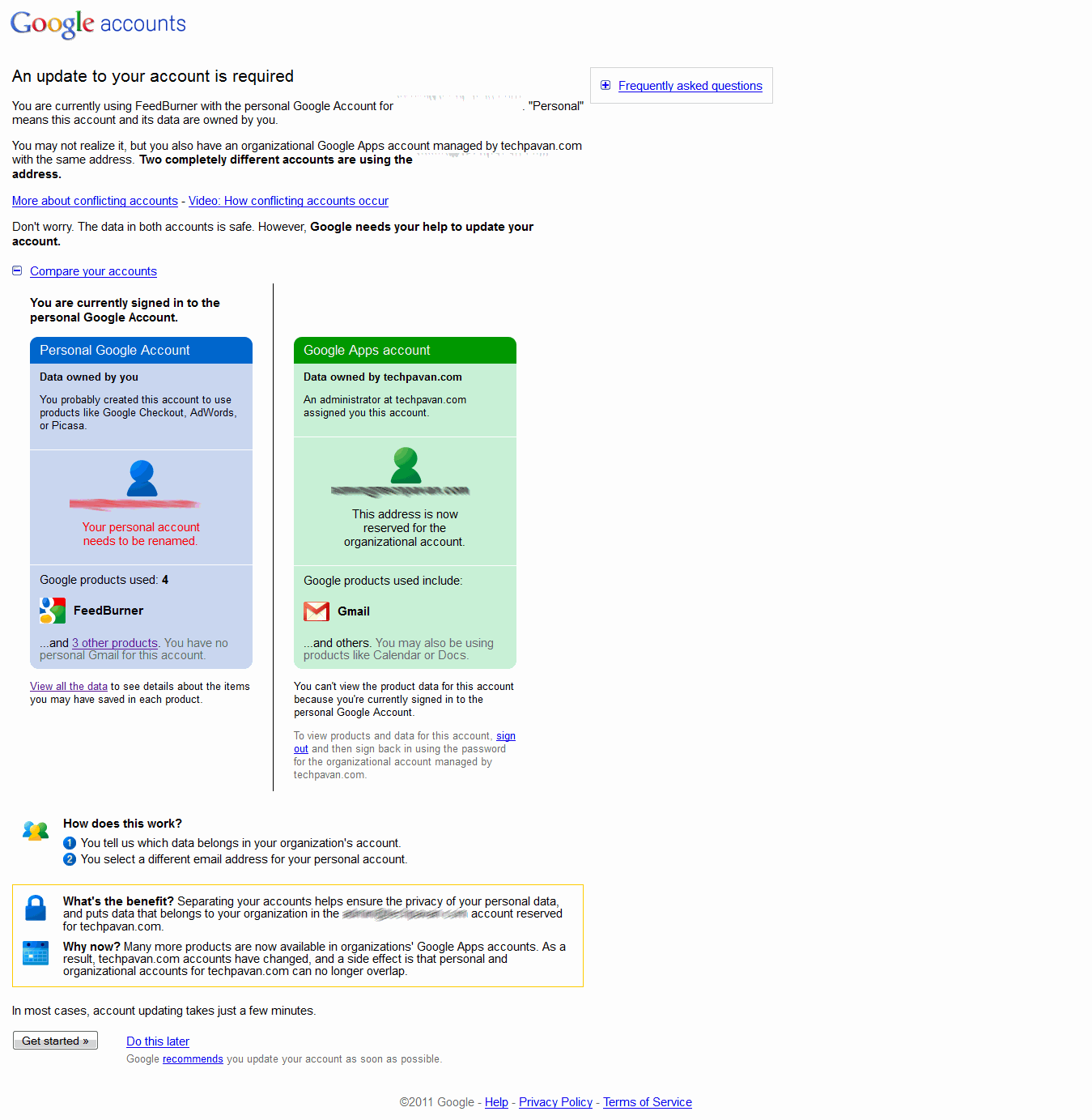 User can move the data to either the organizational or another personal account. The new personal account will be an existing Google account without gmail.com or a new Google account with gmail.com. The data cannot be moved to an existing gmail.com account. Next steps here demonstrate data move from personal to organizational account.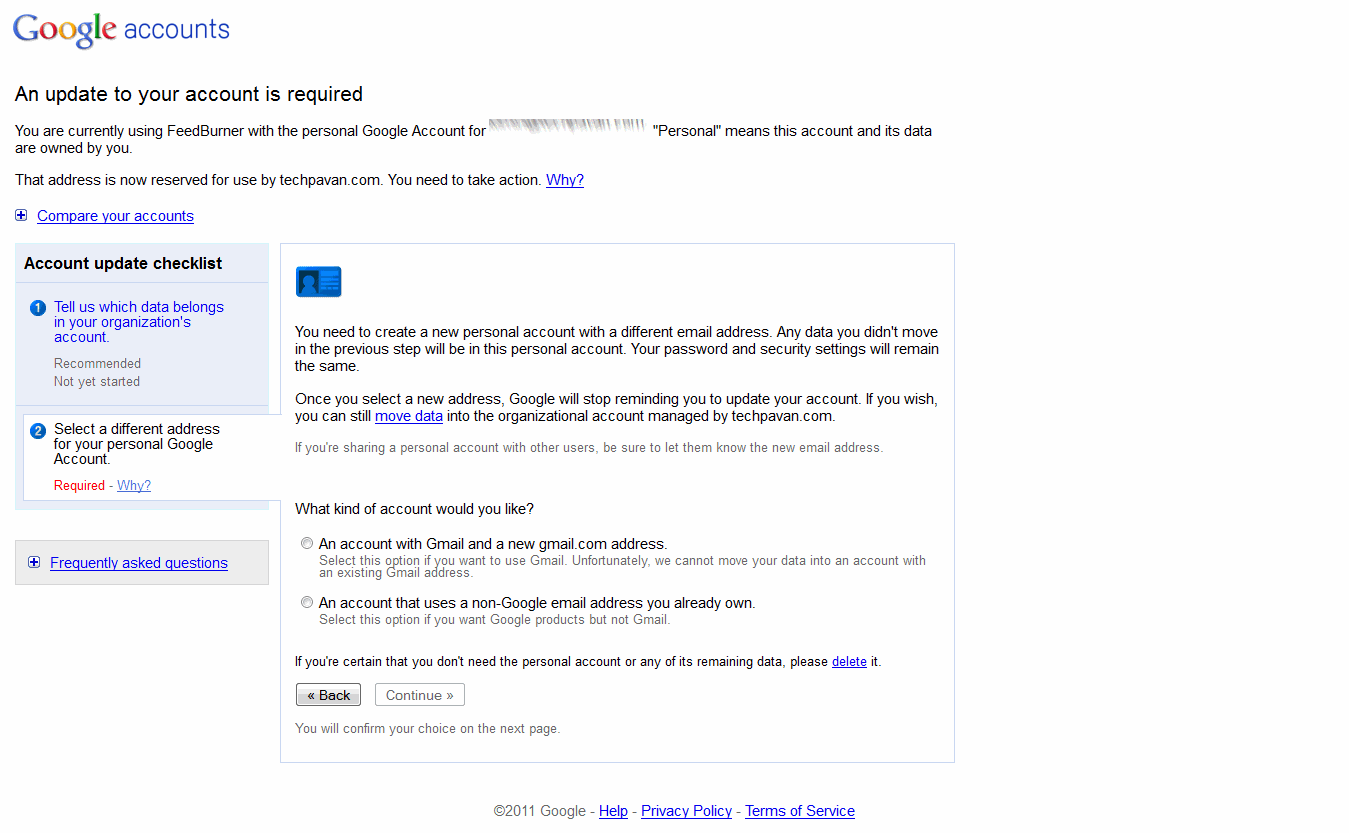 Next, a review about both the accounts will be displayed and you have to sign in to your organizational account. Click on sign in to this account on organizational account section and provide your current Google Apps credentials to sign in.
Check all the products you want to migrate and check the other declarations and move the data.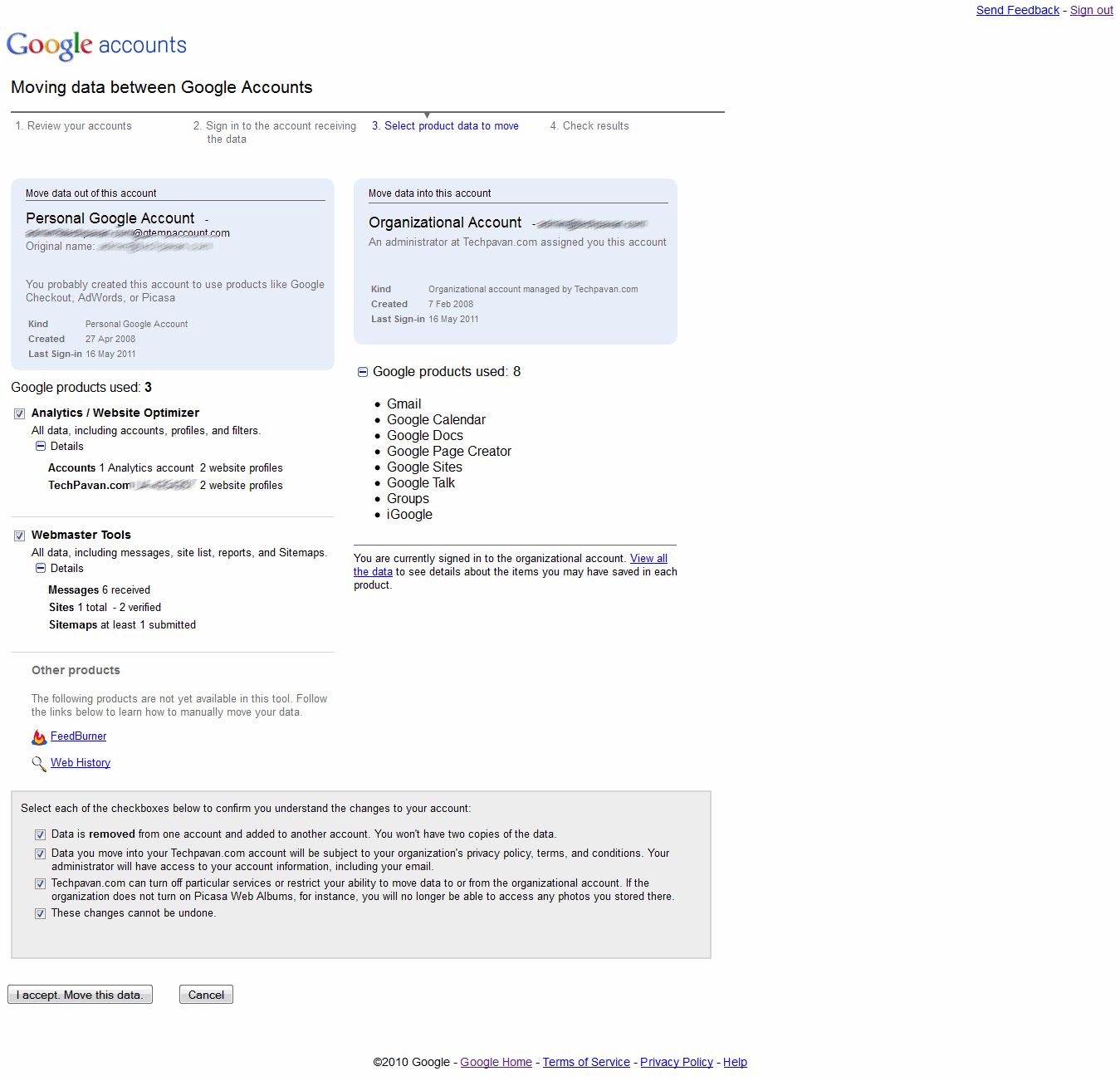 The data transfer tool does not support all Google applications. For unsupported applications, you can move the data manually.
Note: The data move process should be handled at the user level and admin will not have any privileges to move the user data. Admin will not even be aware of which users are having conflicts, but he will be notified about the number of users with conflicts during transition.

The video below can explain more on conflicting accounts.
People who liked this also read: