Written by
Pavan Kumar

on

June 18, 2009

Advertisements

Father's Day is one of the special days which is celebrated all over the world. It is a day to honor Fathers all over the world. Like the Mother's Day, even Father's Day is not celebrated on a single day everywhere. Father's Day 2009 is already over in many countries, but 52 of the world's countries including US are celebrating this great fest on third Sunday of June – to be more specific over date – its on June 21, 2009.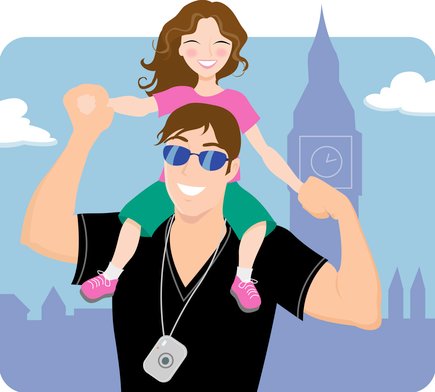 Many people would love to wish and honor their fathers on this special day, but most of them cannot because they would stay away from them. These limitations would keep you away from father's day cards, father's day greetings, father's day gift presentations, crafts, flowers of any physical means of wishing father's on their day. But text messages are the kind of media where you can send quick instant messages to wish on father's day. Here are few father's day sms, quotes, text messages and poems I collected from text message sharing sites which you can use to wish the very special one who is responsible for what you are today

The greatest gift i ever recievd had come from God,
I call him DAD.
So i wnt to wish al d dads in dis universe a happy father's day
May God remember U like Noah,
Favor U like Joseph,
Honor U like Mary,
Fight 4 U like Israelites
And prosper U like Abraham.
"Happy Father's Day"
If the relationship of father to son could really be reduced to biology,
The whole earth would blaze with the glory of fathers and sons.
Happy Father's Day.
U r every thing to me…..
Whom i can share my all secrets….
U r always there to help me……
May u live long.!!
Happy Father's Day
The greatest gift
I ever had
Came from God;
I call him Dad!
I Love You Dad
*Happy Father's Day*
U kept me warm & safe, held my hand to show me the way, supported & inspired me through night & day, Luv U in everyway. Missing u on Father's Day
Having You For A Dad
Was the best beginning I could've had…
Ever since that you've made sure it gets only better!
You mean the world to me!
Happy Father's Day
Some things are just better the way they are like you! Happy Fathers'Day!
Dad, your guiding
hand on my shoulder
will remain with me forever.
Happy Father's Day
People who liked this also read: