Written by
Pavan Kumar

on

August 15, 2009

Advertisements

August 15th marks a wonderful day in the history. India, the largest democratic country in the world got freedom from British invasion. It was 1947 when our great freedom fighters got us the ever lasting success and made our lives flourish forever. Since that day, August 15th of every year is celebrated as Independence Day in India and it is observed with great honor to all our national leaders who dreamed and brought us the actual independence.

Remembering all the great souls responsible for independent India and all current leaders (not idiotic politicians) who are taking country ahead towards a developed and successful state I wish everyone in this great event.
Happy 63rd Independence Day to all Indian readers, visitors and friends.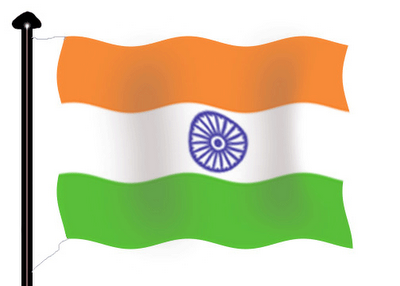 Wishing the independent India again, here I share some cool text messages which you can send to your friends and relatives.
Last word: Pakistan celebrated yesterday as its 63rd Independence Day on yesterday and I wish all Pak readers a belated Independence Day. South Korea observes August 15th as its Liberation Day and my wishes to them too.
Here goes the wonderful sms to send on Independence Day:
Happy Independence Day Thousands laid down their lives so that our country is breathing this day. Never forget their sacrifice. Jai Hind.
Celebrate your freedom in the world's larget democracy "India". Happy Independence Day. Proud to be an Indian
28 states, 7 UTs, 1618 languages, 6400 casts, 6 religion, 29 major festivals and the ONE COUNTRY. Happy Independence Day. Jai Hind
On Independence Day
Here's wising our dreams of a new
tomorrow come true for us…
NOW AND ALWAYS!
Today we are miles apart
but I wanna reach across the miles
and say i'm thinking of you
in a very special way.
HAPPY INDEPENDENCE DAY
Other might have forgotten,
But never can i,
The Flag of my country
Furls very high,
Happy Independence day
Sarfaroshi Ki Tamanna Ab Hamare Dil Mein Hain,Dekhna Hai Jor Kitna Bajoo-A-Katil Mein Hain. Happy Independence Day!
NEVER FORGET THE HEROS WHO SACRIFIED THEIR LIFES TO BRING UP THIS GLORIOUS DAY TO INDIA..HAPY INDEPENDENCE DAY
FREEDOM IN THE MIND,FAITH IN THE WORDS,PRIDE IN OUR HEARTS &MEMORIES IN OUR SOULS…LETS SALUTE,THE NATION ON INDEPENNDENCE DAY! VANDE MATARAM
Did you miss Independence Day Zoozoo Ads?
People who liked this also read: