Written by
Pavan Kumar

on

February 17, 2009

Advertisements

Sony Ericsson, being one of the popular mobile phone brands has a good occupancy in the mobile market. It is also true that in spite of very good features, there are more problems associated with that compared with Nokia. I have been using Sony Ericsson W810i since more than a year and recently it got screwed and I had to update the software which resulted in loss of all my personal settings including contacts. Here is the step by step procedure to back up all your contacts to memory stick and restore it any time you need.
Let me make it clear, this is supported by few Sony Ericsson handsets but not all. If your mobile is not supported, we have other ways which will be blogged soon.
The advantage this way is you don't need a computer to back up contacts. Most of the users have computers, but few are not and this article targets to that minority of people (optionally, you can backup to PC too). Also another advantage is you can backup contacts anytime anywhere without requirements of computer. Just a matter of clicks to safeguard your network.
Open Menu > Contacts > Options > Advanced > Back up to MS.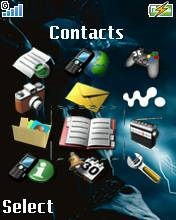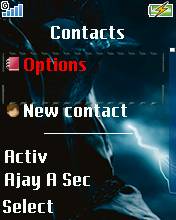 This may ask you sometimes (if you already have a backup ) to overwrite the existing one, choose Yes in that case if you want to overwrite.
To restore the same, follow the same procedure
Menu > Contacts > Options > Advanced > Restore from MS.
There is a chance that if you restore it twice, duplicate contacts will result.
If you want to take a backup of that to your PC, please follow the location here:
[Memory Stick] / MSSEMC / System / PIM / PB_Backup.vcf
Here is how to capture mobile phone screenshot.
People who liked this also read: