Written by
Pavan Kumar

on

May 2, 2011

Advertisements

QR code business cards are still far from reality as QR codes are still not very familiar in most of the countries except Japan. Though QR code business cards can be the best way to scan contact details, here is one wonderful Android application which can scan the contact details from any traditional business card.

CamCard is the Android application which has got all the capabilities of a business card reader which any user can expect. This also comes with the QR code recognition capabilities which will definitely support next generation business cards. I tried it with almost 20 different cards and it amazingly works on almost all of them, it just failed on a few local vendor business cards which were totally stuffed with lots of information and graphics.

The usage is very simple, you just need to hold the visiting card in front of the phone camera and capture the same with CamCard application. It will identify the edges, trim and enhance the image (exactly like Android document scanner) and performs an optical character recognition (OCR) to identify the various elements of the business card like first name, last name, work phone, mobile phone, fax, email id, website, designation, company name etc. All these will then be populated as information fields for a new contact. You can verify the scanned details and save the scanned business card as a phone contact.

Below images self-describe steps to capture a card.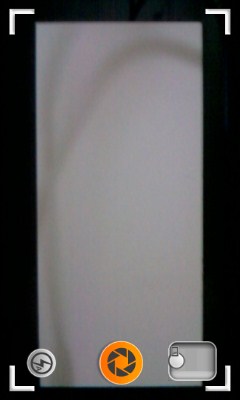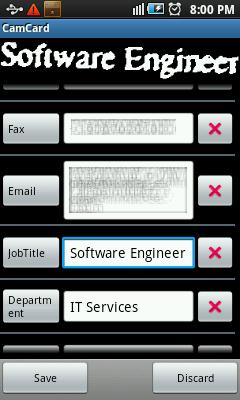 If you are not aware, it is possible to scan paper documents with Android phone.
People who liked this also read: