Written by
Pavan Kumar

on

December 27, 2008

Advertisements

Website filtering plays an important role while you are an active internet user. If you start googling, it will never have an end and at some time you may land on a page which is not safe in terms of internet security. Few sites may leave spywares into your system and few else annoying adwares. All such badwares may be left for different intentions, few may annoy you with bad publicity of products and few may silently run on your system to collect your personal details.

It becomes wise to avoid such infections rather than cleaning PC after infection. It is always recommended to keep updated antivirus, antispyware and firewall running. Here is one firefox addon Web of trust to check your browser security. This add on will check if the site you are visiting is safe or not and warns you before you visit. This also has an added feature that it displays a warning icon next to the search engine results.
You will also be able to setup the protection level of the add on on your system and also you can put some websites in your whitelist which you trust and the add on identifies as restricted for safety.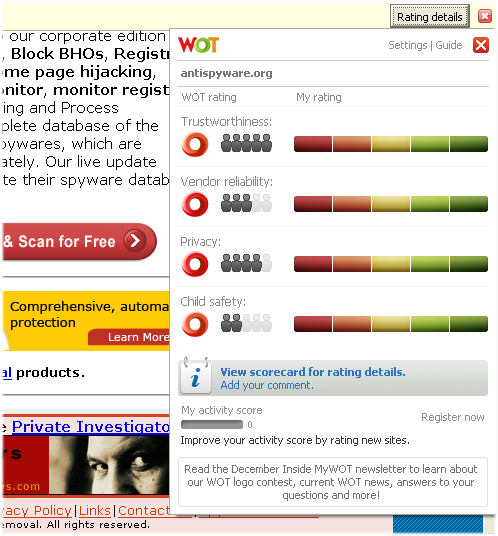 The specialness of this addon lies in the depth of customization of settings. You can set to rate and warn websites based on vendor reliability, privacy and child safety. Also you can setup for its behavior with search engines and on which search engines it should show the ratings. It would be better to have such an assistant for online security.
People who liked this also read: