Written by
Pavan Kumar

on

July 8, 2009

Advertisements

So, I have already listed out a lot of things that we can expect on Google's new Operating System. I have gone in much detail about both the positive and negative factors that can decide the success of Google Chrome.

Apart from all technical factors, I had a guess that name is the factor which everyone dislike at the very first part. Just threw a query on Twitter and found what people say about the name of Google Chrome OS. Have a look by yourself. If you want to read the detailed insight on Google's Chrome OS, click below: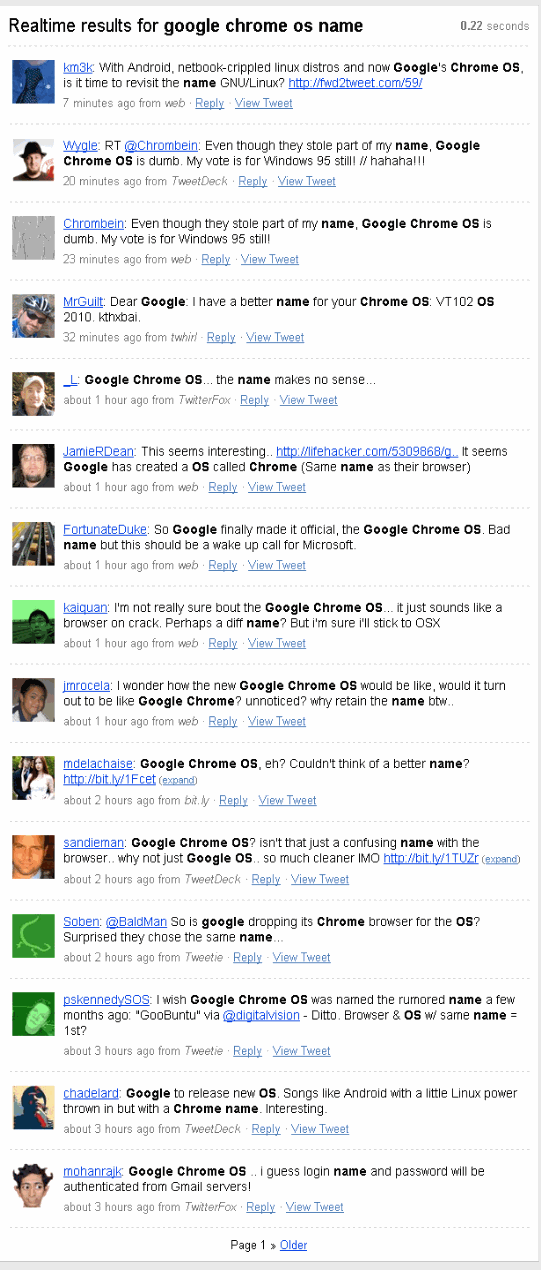 Those who have not read the official google blog entry may read it here.
People who liked this also read: